Synovel CollabSuite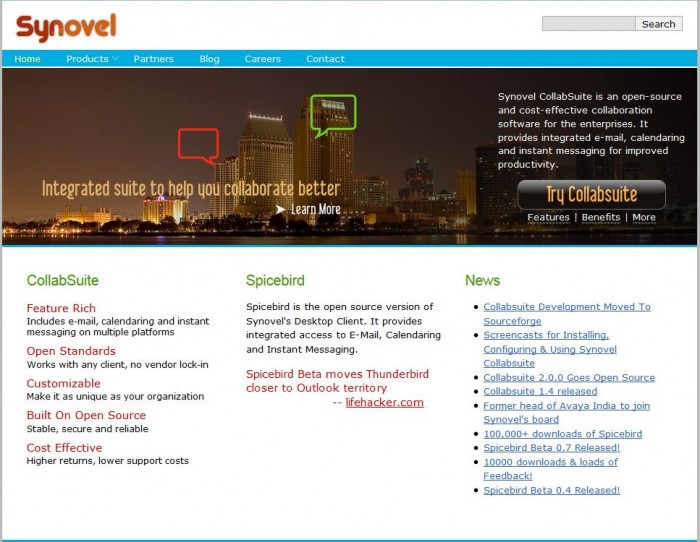 Unlike the other programs I tried. This one comes as a LiveCD ISO. I created a new VM with a small drive and launched the ISO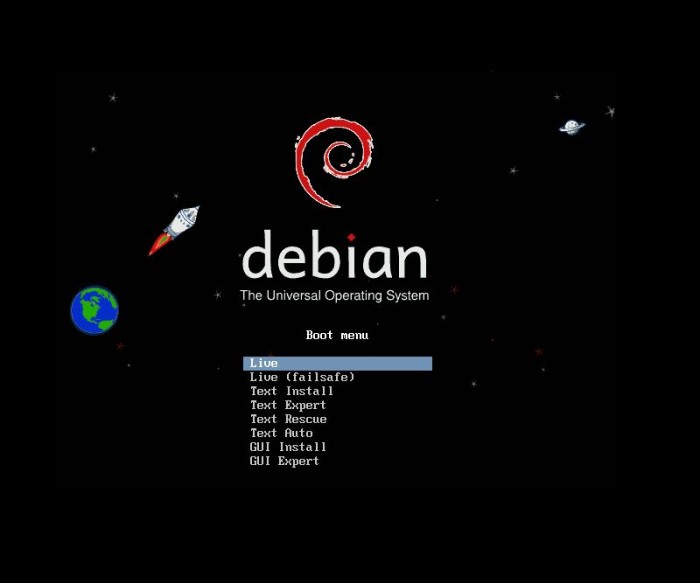 Installation was pretty straight forward. I had some problems configuring static IP address as I'm not familiar with Debian. A quick Google search and I was up and running.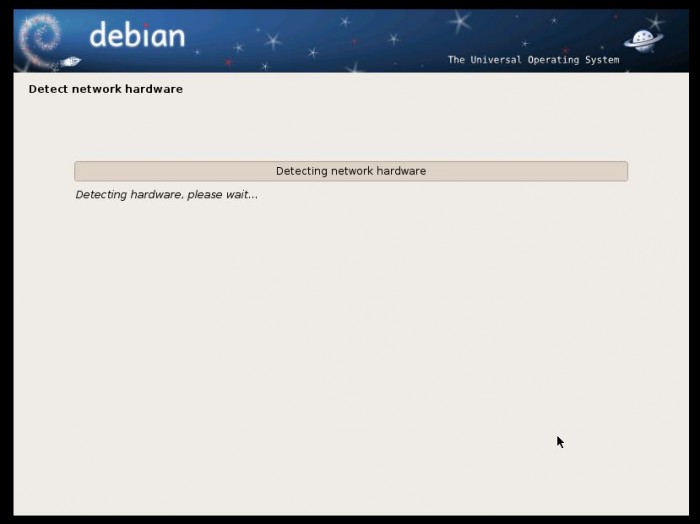 Once I had the installation completed. I rebooted the server to make sure all services were running and proceeded to the admin console
at https://192.168.77.37:10000 (webmin port?)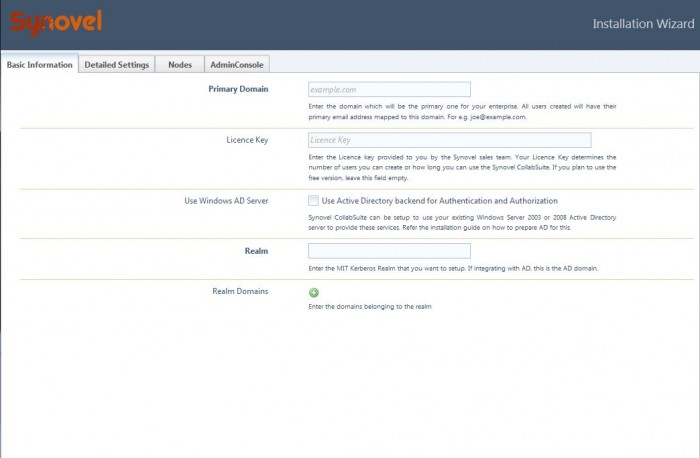 The setup screen was pretty simple. Just basic primary domain information, some passwords etc. Had some problems getting the FQDN to resolve but fixed it by editing the hosts file.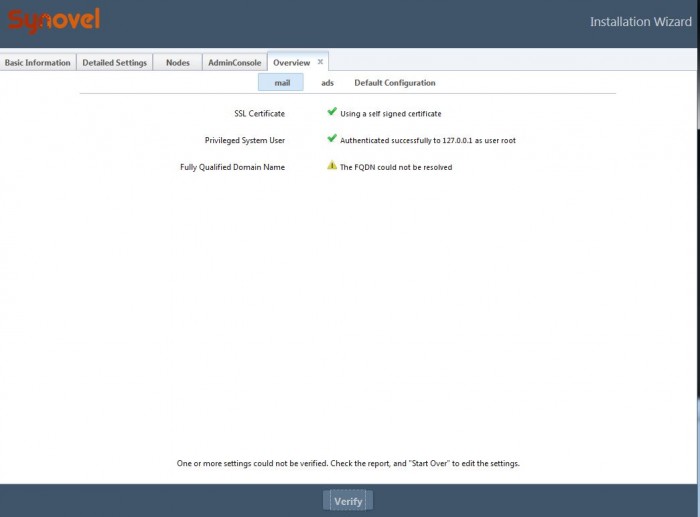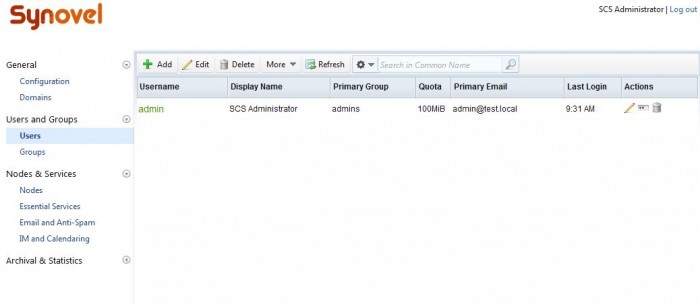 Summary
Some manual editing required for customization
Not a whole lot UI configuration options
Fast and Responsive Web interface
Relatively painless install
Conclusion: Simple and Painless. Definitely worth trying out if the other candidates don't live up.