In February of 2009 I put in an order for a 2009 Dodge Challenger SRT-8. I knew wanted one when I first saw it unveiled by Dodge. Even though the concept and production models were quite a bit different, I didn't care. Dodge absolutely nailed it with bringing the retro back.
Thanks to some insiders at the Dodge Plant, I was able to get my build pushed ahead and only waited about 5 weeks for the car (Typical wait time was 4 months).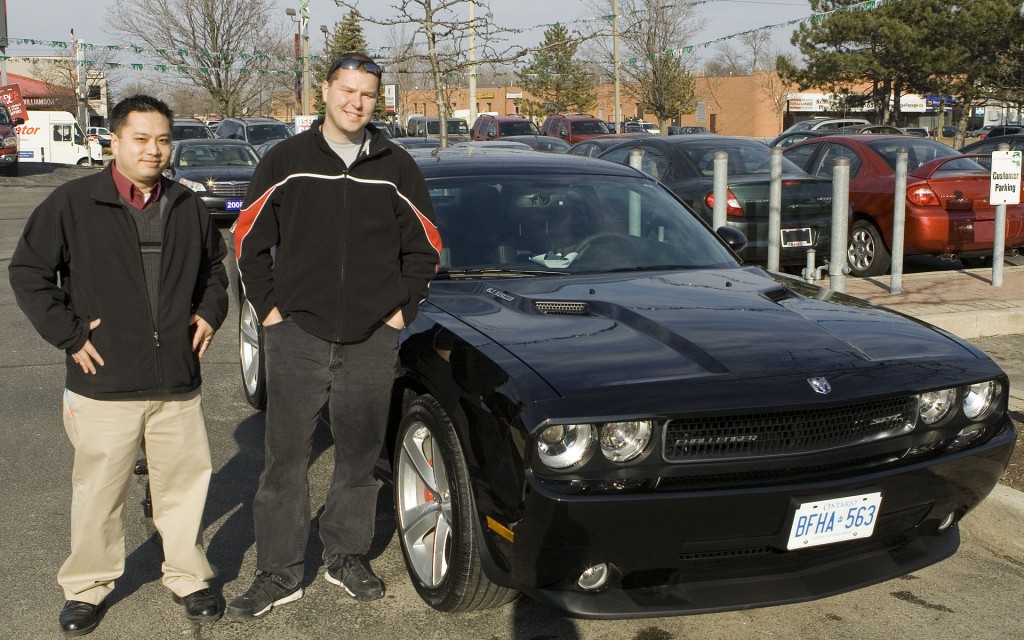 I was very excited to bring the new beast home.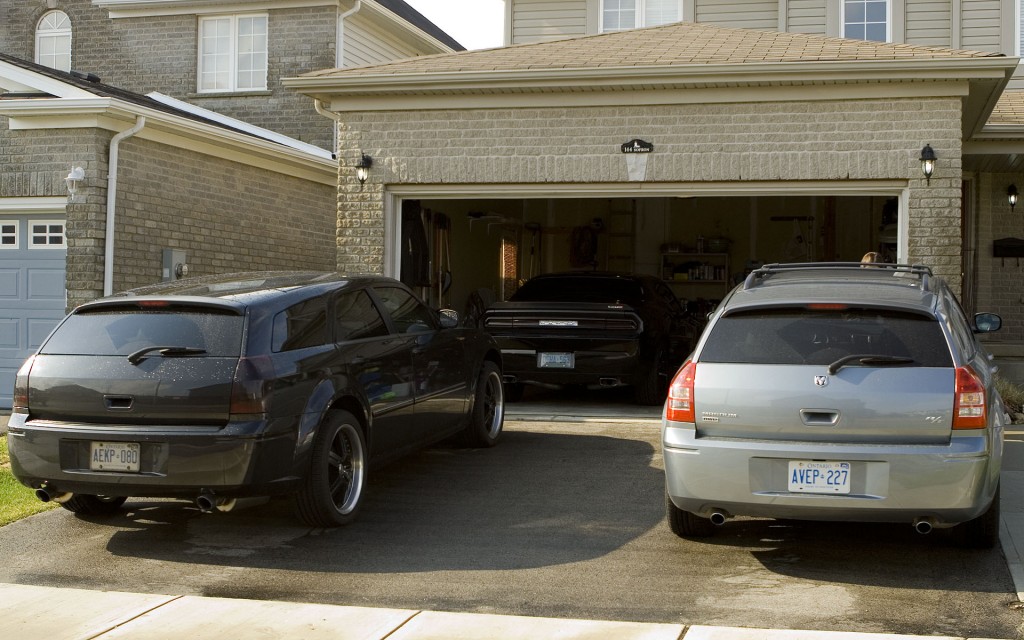 Didn't take long to start modding. As usual, first thing was to tint the windows and tail lights.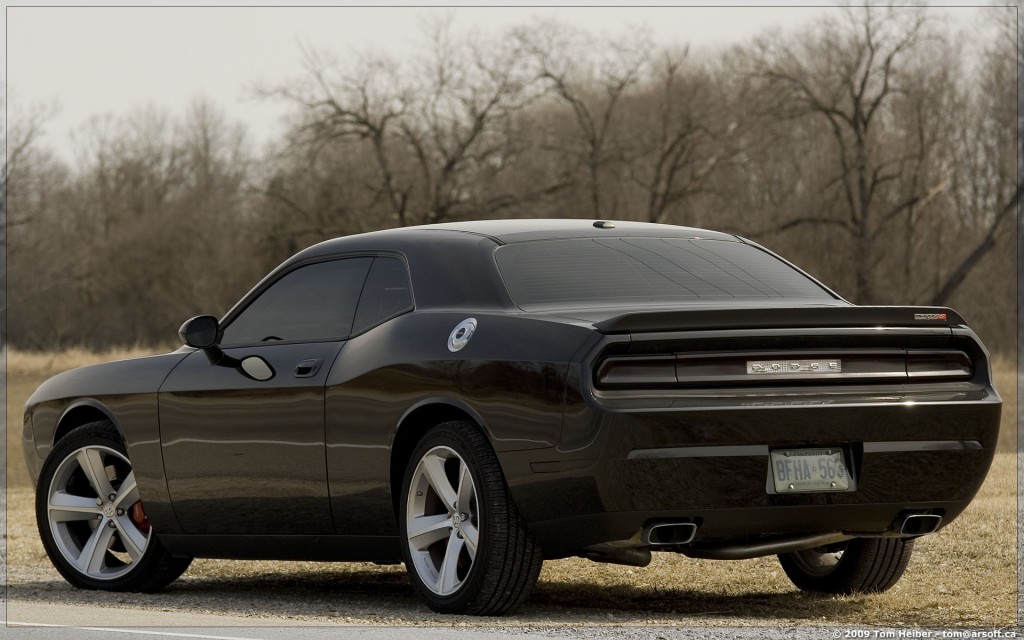 It didn't take very long for me to hit the drag strip. The car ran HORRIBLY. Partly do to my novice 6-speed shifting and partly due to horrible wheel hop that prevented any hard launches.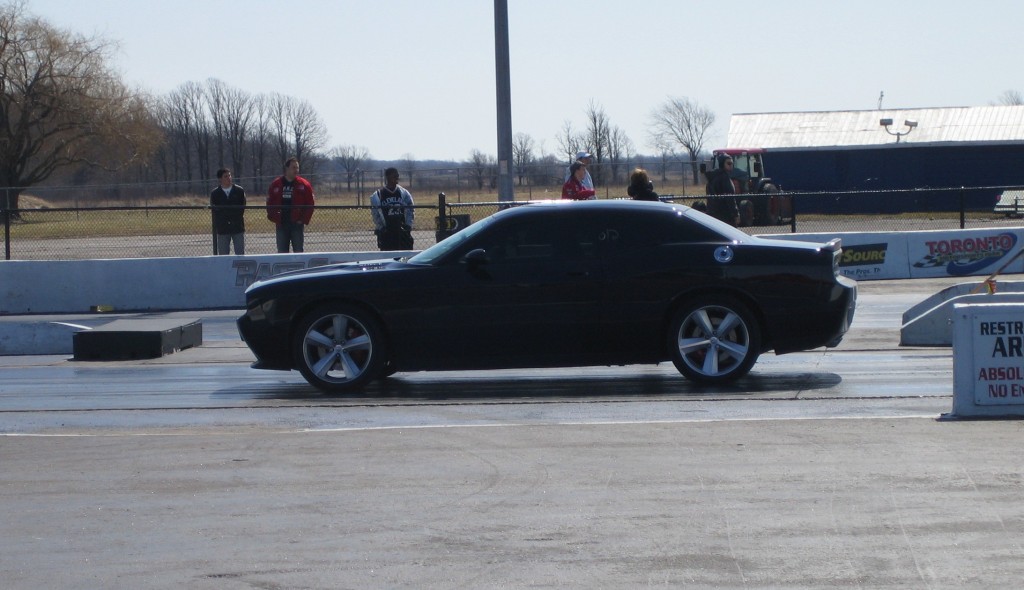 Next mod was to change up the rims a bit. Rather than experimenting with various rims, I decided to powdercoat the stock rims. Also wrapped them in Toyo Proxes 4s. (255/275 split). Also lowered the car on Eibach Sportline springs (about 1.5″ drop)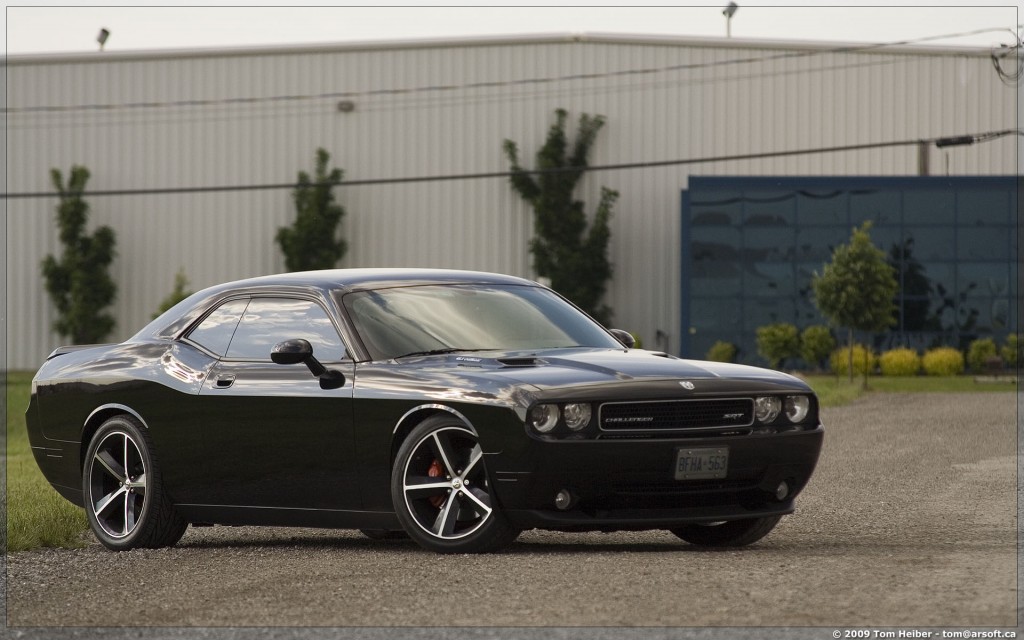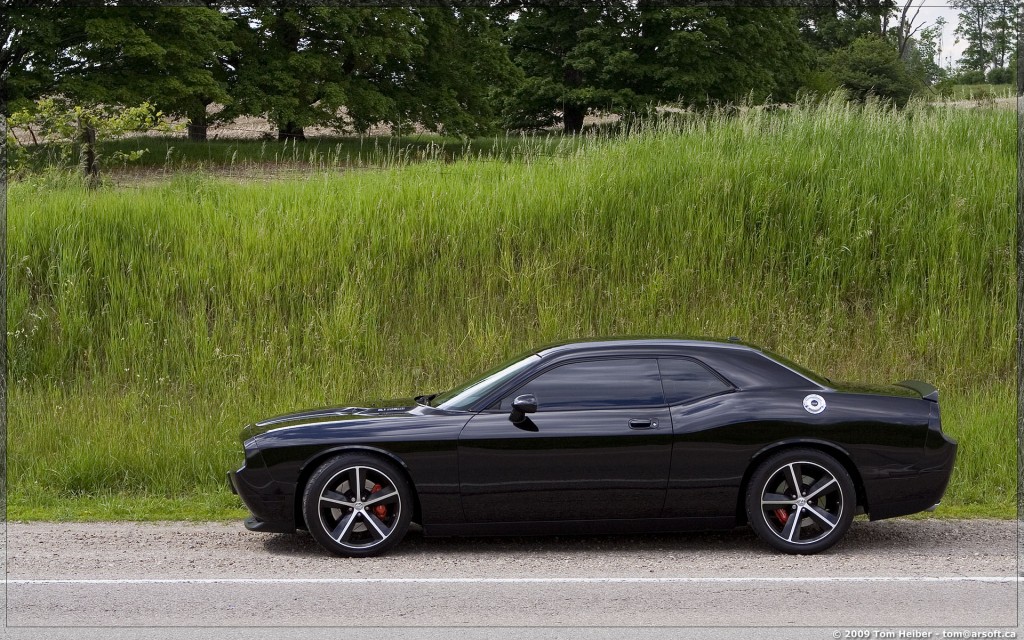 Been to Toronto Motorsports Park at Cayuga drag racing, quite a few times. Working on launches and managing wheel-hop
2009 was an Exciting year.