I'm a customer of Start Communications, arguably the best independent ISP in Ontario. A while ago Start has released an API for monitoring usage. I finally got around to writing a small tool that runs in the Sys Tray and monitors the usage.
This is not a network traffic monitoring tool. This only reports on traffic as measured at the Start Communications servers.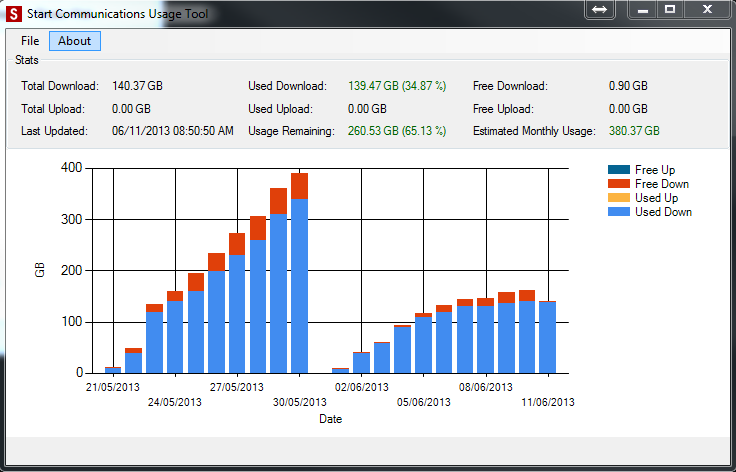 A simple click on the System Tray icon reveals a summary of current month's usage.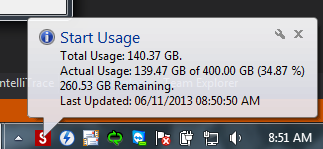 The program requires .Net Framework 4.0.
You can download the tool here: StartUsage.zip
No install necessary. Just run and configure.
Disclaimer: I've done my best to ensure that the attached file is free of malware and safe to run. I however take no responsibility for any damage caused directly or indirectly by this application.