In the fall of 2007 I traded my old '98 Cadillac STS for this Dodge Manum R/T.
When I first bought the car, I signed up at LXForums to read up on any potential issues with the car. Little did I know that the mod bug would bite so hard. It wasn't long before I started tearing into the car.
It started innocently enough. New Wheels and Tints (Windows, Tails), eBay Halo Headlights. Debadged the hatch and front quarter panels.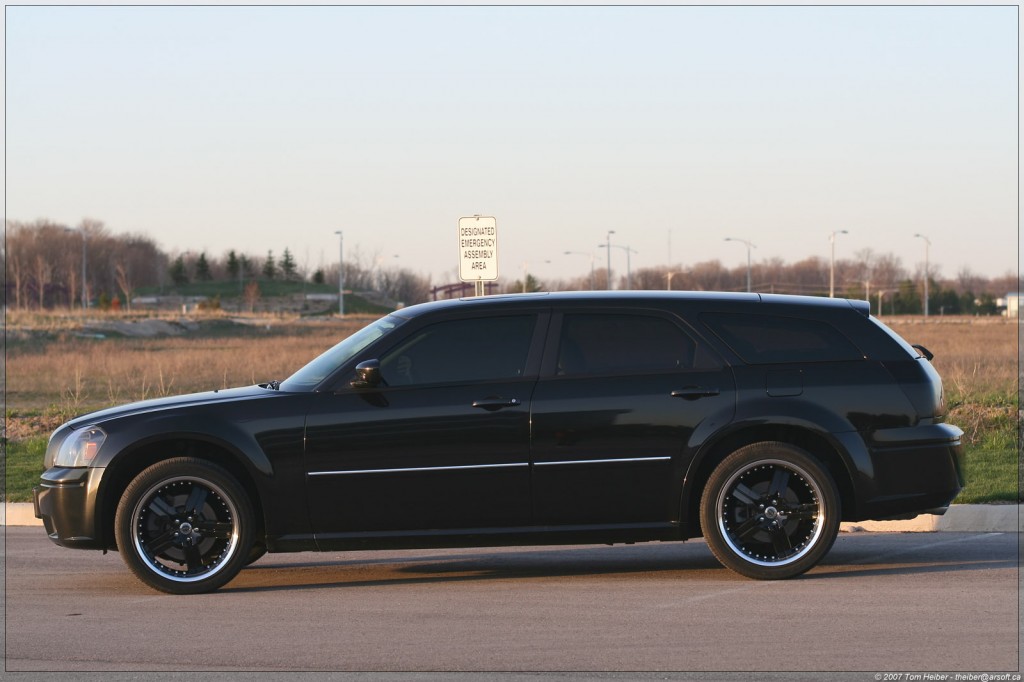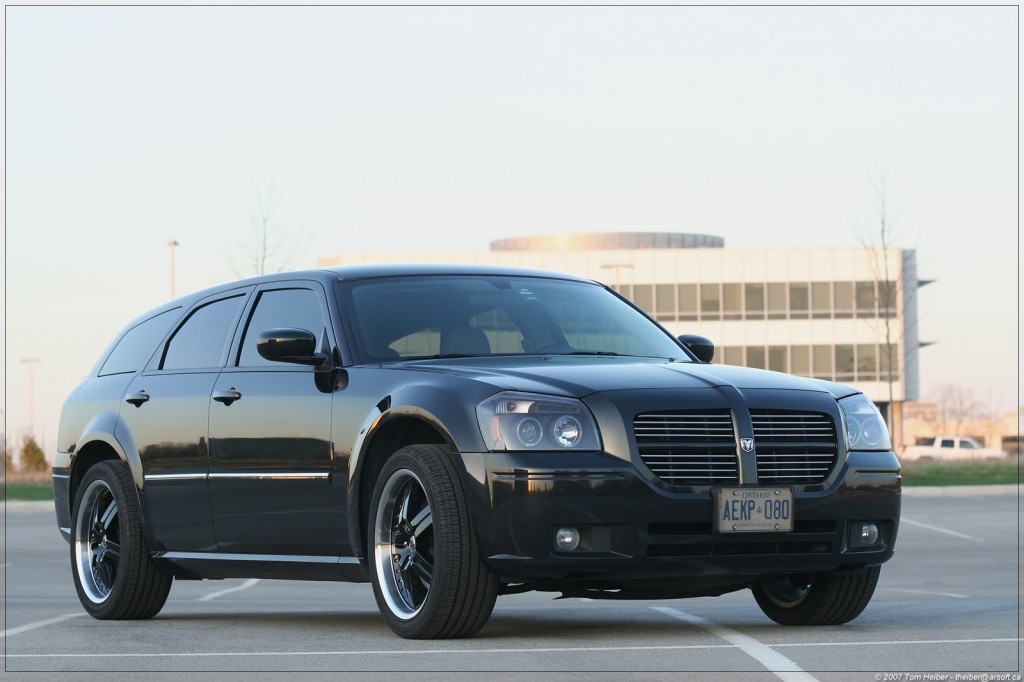 The more time I spent on LXForums, the more mod ideas came up. The LX Platform was still relatively new and the tuning/aftermarket options were pretty slim back then. As vendors came up with new products, things were being added to the car on a regular basis.
I added:
Honeycomb Grille
TommyZ Hood (only 4 of them in Canada)
Danko Chin Spoiler
Wrapped the Wheels in Toyo Proxes 4s (255s)
Blastin' Bobs 9db resonator eliminator kit.
180F T-Stat
Mopar Cold Air Intake
I also got a Superchips Tuner to advance the engine timing and firm up the shifts a bit. The Magnum really woke up with the canned tune the Superchips Tuner provided.
By then I was making regular trips to the drag strip (Toronto Motorsports Park @ Cayuga) and wanted to go even faster. So I decided to throw some nitrous on the car. Wasn't long before UPS was making regular stops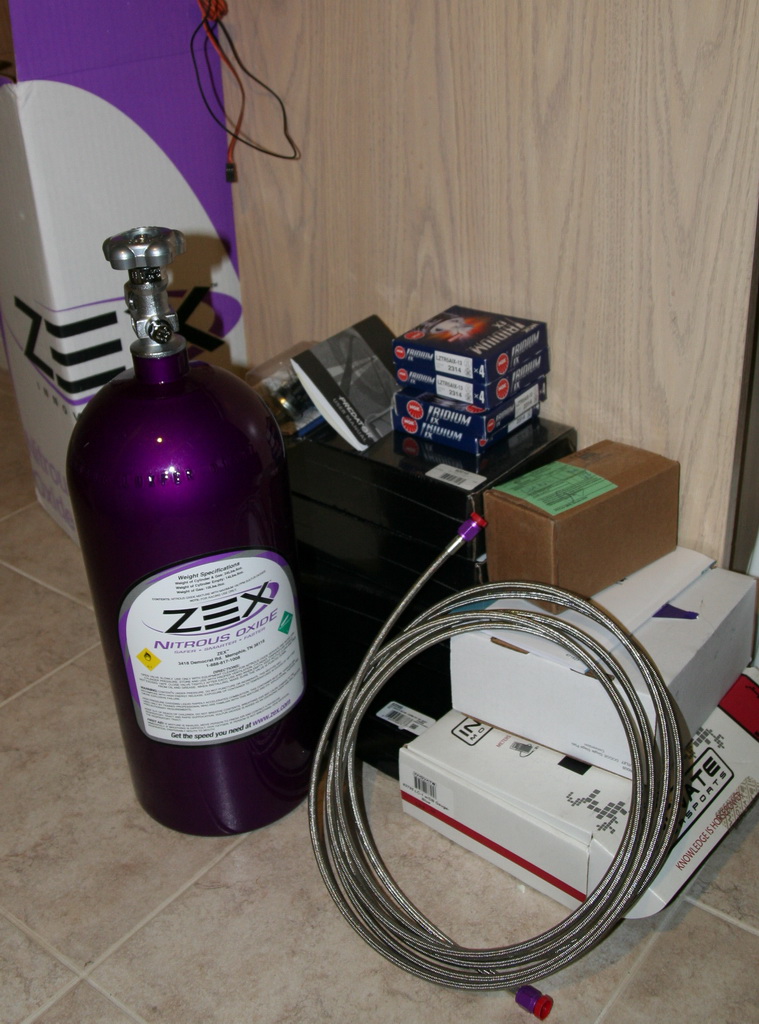 I ordered the ZEX Wet Shot Kit for the Hemi (#82177). Also ordered
one step colder NGK Irridium spark plugs
Zex window switch
Zex bottle warmer
Zex blowdown kit
Zex purge kit
Nordskog Gauges (Fuel Pressure, N2O Pressure and A/F Ratio).
A Pillar Gauge Pod
Innovate Motorsports LC-1 Wideband Kit
Nitrous Outlet EFI Plate
I installed the bottle bracket in the spare wheel well, so the bottle was completely hidden from view.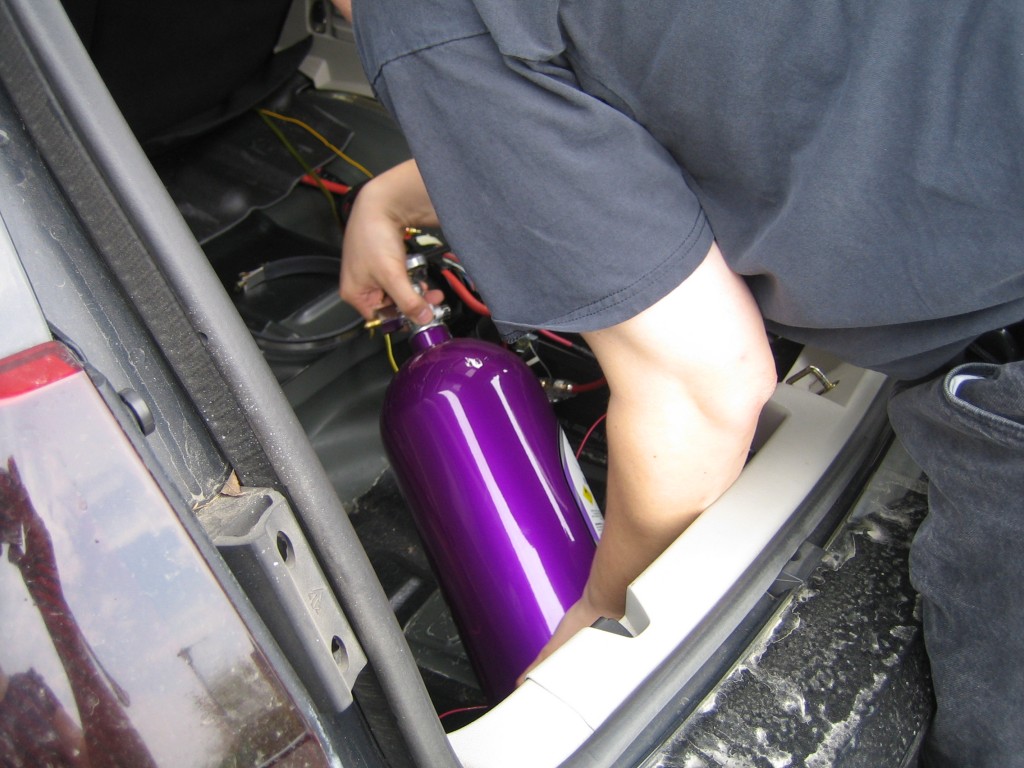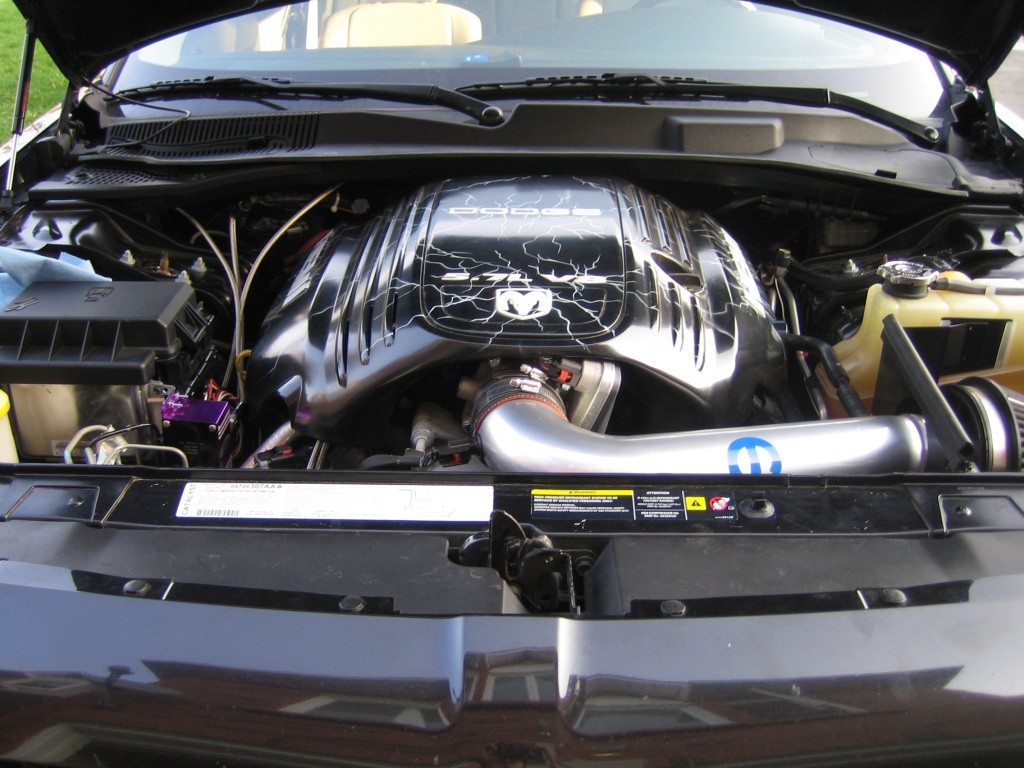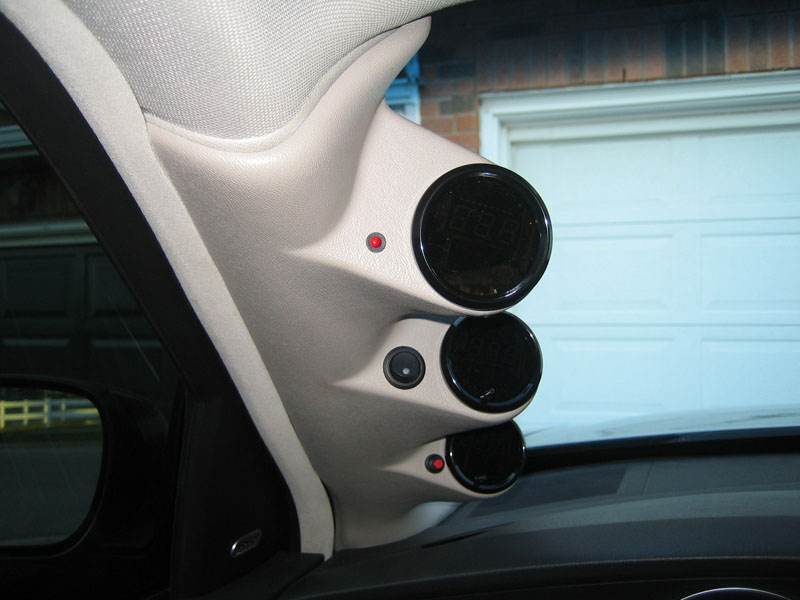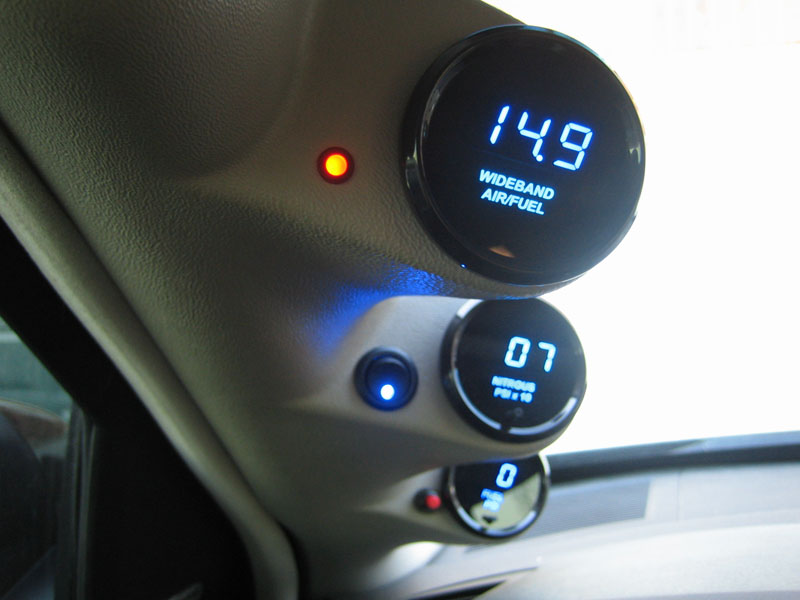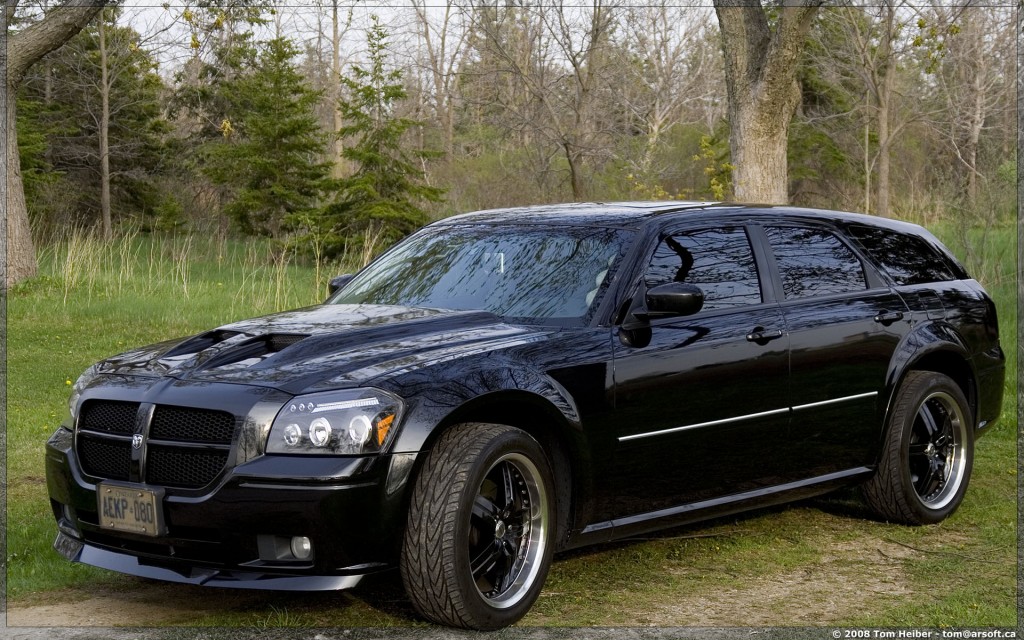 The setup was a success. With a fresh filled bottle, I was able to hit 12.75@105 in the 1/4 mile.