Widgets for LCD Studio.
Three new Widgets for LCD Studio.
Round Graph


Logarithmic Bar Graph


Line Bar


Sample screen showing the Widgets in operation while being fed data from Winamp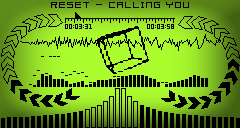 Performance Counters for LCD Studio
A performance counter plugin for LCD Studio. It allows you to pull any one of the 100's of performance counters from any machine on the network or the local machine. ReadMe included.
Update v2:
– Few bug fixes.
– Each counter is now launched as a separate thread. Makes LCD Studio start-up much faster if you have a lot of counters defined.
– Counter list can now be sorted in the Options panel.
– Several other speed/memory optimizations.