Update: Kaskingo DMM is now UltraDMM and has it's own web site.
A while ago I purchased a couple of Uni-Trend UT61E digital multimeters. The included software was a bit limited, so I figured I could do a bit better. Couple of weeks of programming and I got a functional version released as Beta. Right now it's in the feature coding / testing stage but very much usable.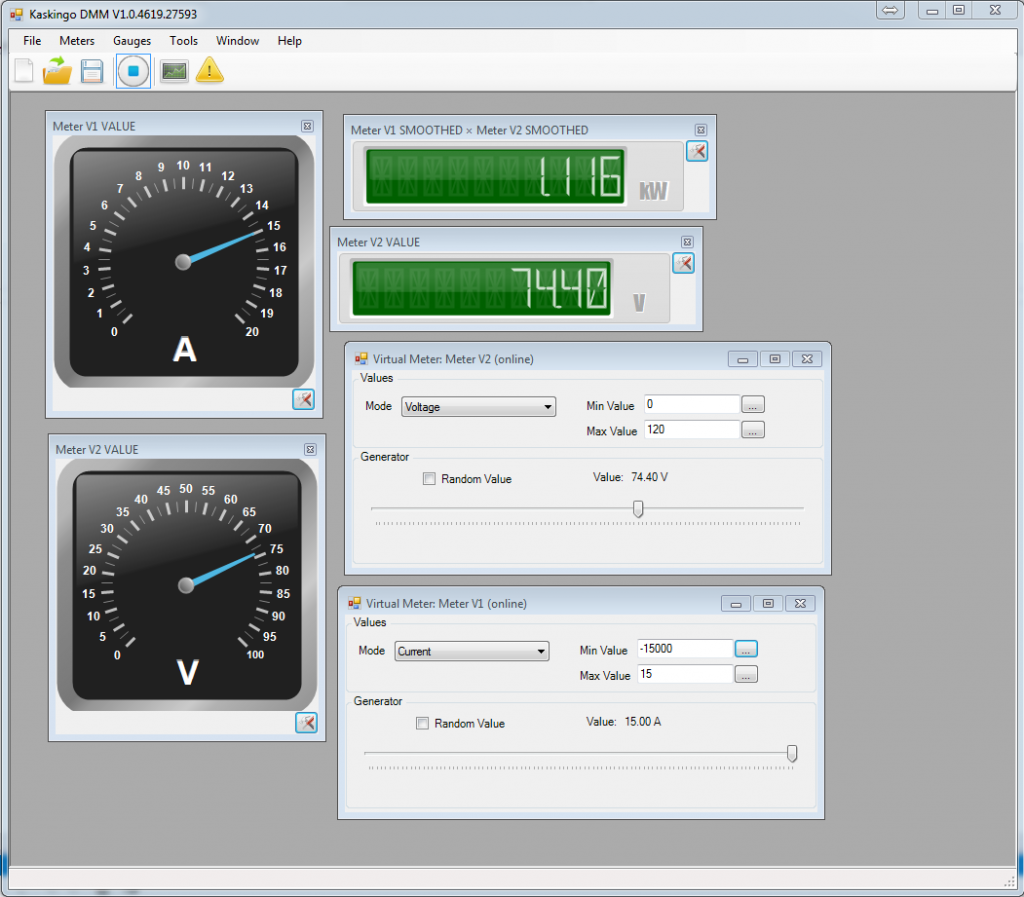 Supported Meters:
– Uni-Trend UT61A (Should Work)
– Uni-Trend UT61B (Should Work)
– Uni-Trend UT61C (Should Work)
– Uni-Trend UT61D (Should Work)
– Uni-Trend UT61E (Tested)
As time goes on, more meters will be tested and implemented. If I get a request to support a specific meter, I'll be sure to implement it.
Features:
– Support for multiple meters
– Support for virtual meters for simulation purposes
– Digital/Analog Gauges
– Custom Triggers based on multiple conditions.
– Combined Gauges. Can add/subtract/multiple/divide values from two gauge sources.
– Can save/load workspace for sharing and re-use.
A pre-release version of Kaskingo DMM is here