The year after I bought the car, I pulled the trigger on Phase 1 of the build. In January 2010, I was getting a regular visit from the delivery people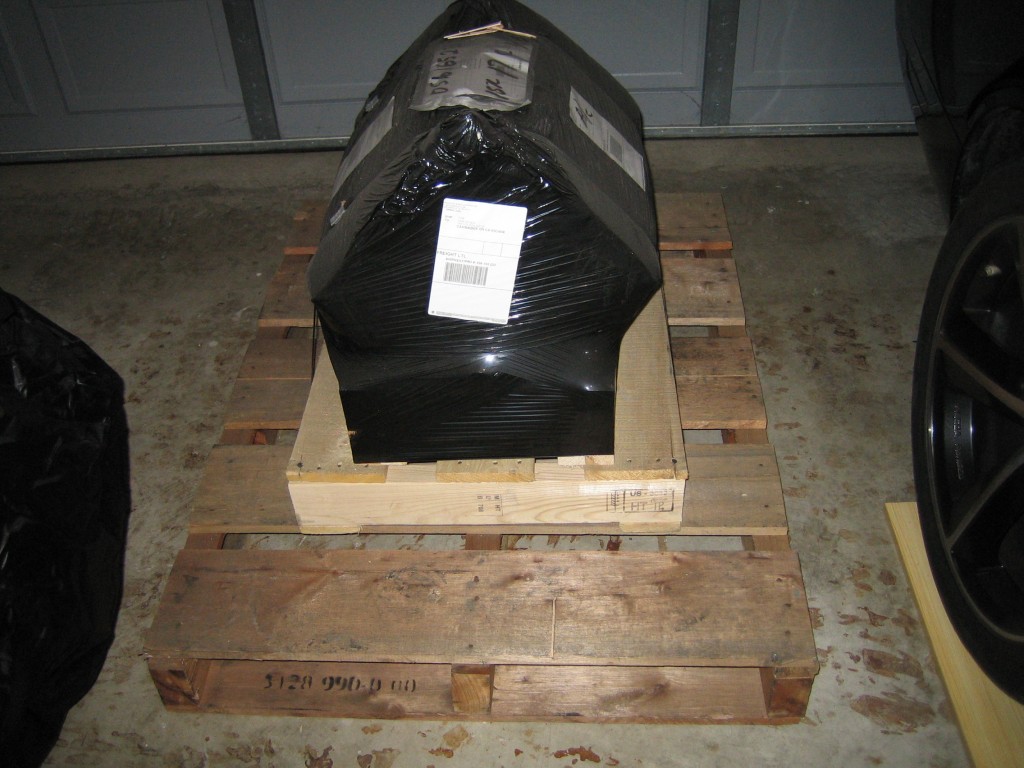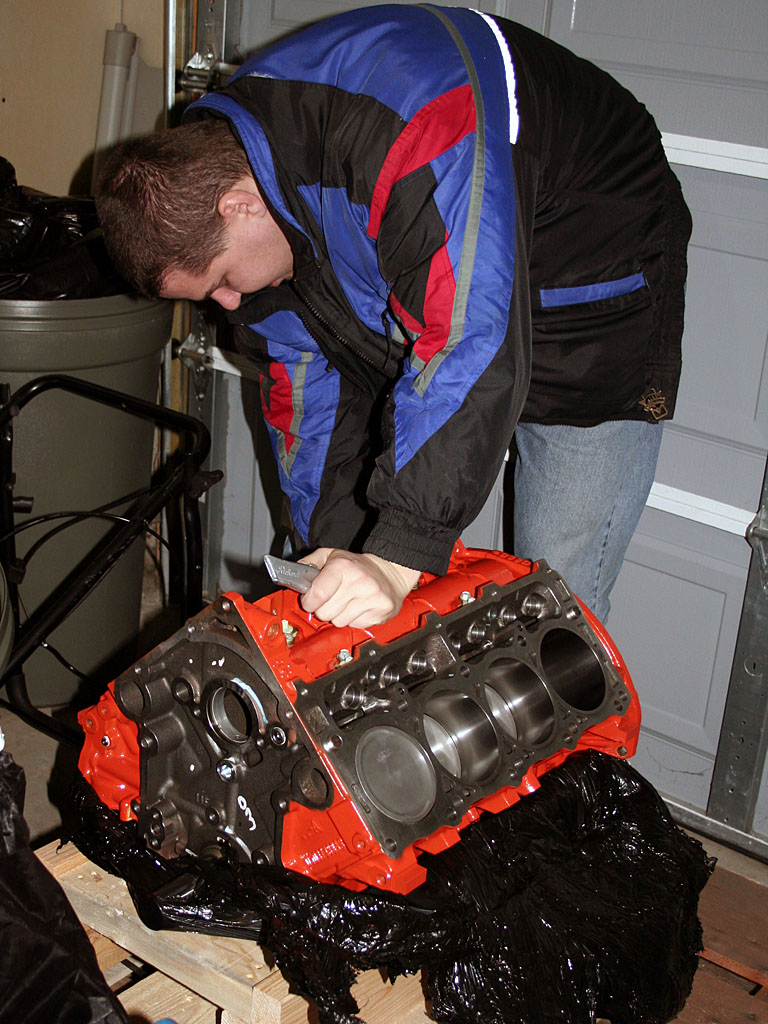 Phase 1 Consisted Of:
Performance:
Arringon 426 (7L) Low Compression Stroker (Fully Forged, Balanced, Blueprinted)
PWR Mean Street/Strip Heads
PWR 231X Cam
PWR Pushrods
JBA Longtubes /w Catless Mids
SPEC 1395ft/lb Clutch
SRT-4 Stage 2 Injectors
ATI 17% Overdrive Pro-Damper
Police Oil Cooler
Cometic Gaskets all-around
DiabloSport Trinity
Looks:
Cervini Cowl-Induction Hood
Mopar Go-Wing
This was a particularly difficult build because it brought together components that were previously untested in the current configuration. Building and Tuning a 6-speed Challenger was definitely challenging (pun not intended), a lot of emails, phone calls and long hours were spent trying to get this car back on the road.
Out with the Old:

And in with the new:

Once she's out of the Body Shop:
More pics from the build: Arrington 426 Hemi Upgrade – a set on Flickr
More pics of the end result: Dodge Challenger – Phase 1 – a set on Flickr
Some Sound Clips:

First Trip to the Dyno:

And The Results (gain shows Johan's email tuning):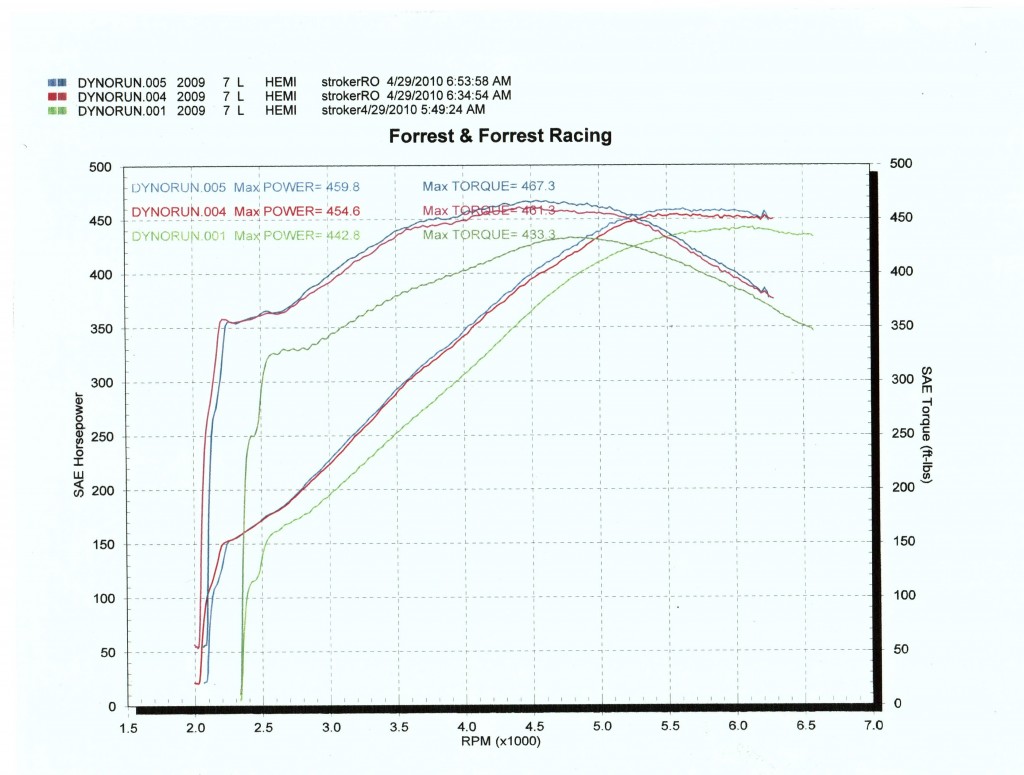 Few Notes
SPEC Clutch: It is pretty hard to drive around town, I'm was getting used to it but it's definitely unforgiving. All the clutch needs is about half an inch of movement of the pedal and there's no slip either, it's either "on" or "off". The much lighter flywheel made tuning a bit tricky too.
JBA longtubes: Were just puzzling. They were definitely designed for 6.1 heads but included an EGR port that 6.1's lack. Had to cut and weld it shut, additionally the mids didn't quite mate with the cat-back, ended up welding them together.
Diablo Trinity: Sorry, not too impressed. The Trinity is just too flimsy for automotive application. To say that the OBD Plug on trinity side is "delicate" would be understatement. Trinity would also benefit from having a "Soft Reboot" feature that doesn't require you to unplug it. This is especially important if you have it permanently mounted. You WILL need to reboot the device once you're done datalogging with the laptop and want to resume normal operation.
Overall, the car is INSANE, I can break her loose in second doing 40mph if I just mat it. I love it!