Overview
Last week I picked up this Watchguard Firebox x500 for cheap to experiment with. It turned out to be a great success so it was time to try it for "real" on better, faster, production capable hardware. I've been following this thread with great interest for a while, a few guys in the thread spent a lot of time getting these things working with pfSense. If it wasn't for these guys, this conversion would be extremely time consuming if not impossible.
I've bought 3 Fireboxes on eBay, x550e, x750e and an x1250e. Even though they are all different models and WatchGuard sells them as products with increasing price/performance for each higher model, the actual hardware inside these firewalls is almost identical.
The "e" series Fireboxes are significantly deeper than the x500/x700 series, which turns out is actually too long for the 4U bracket I bought for the uplink shelf. The x750e is 14″ deep and it still requires another 2″ to accommodate the power plug. The Firebox x500 comes in at 9″ plus the plug.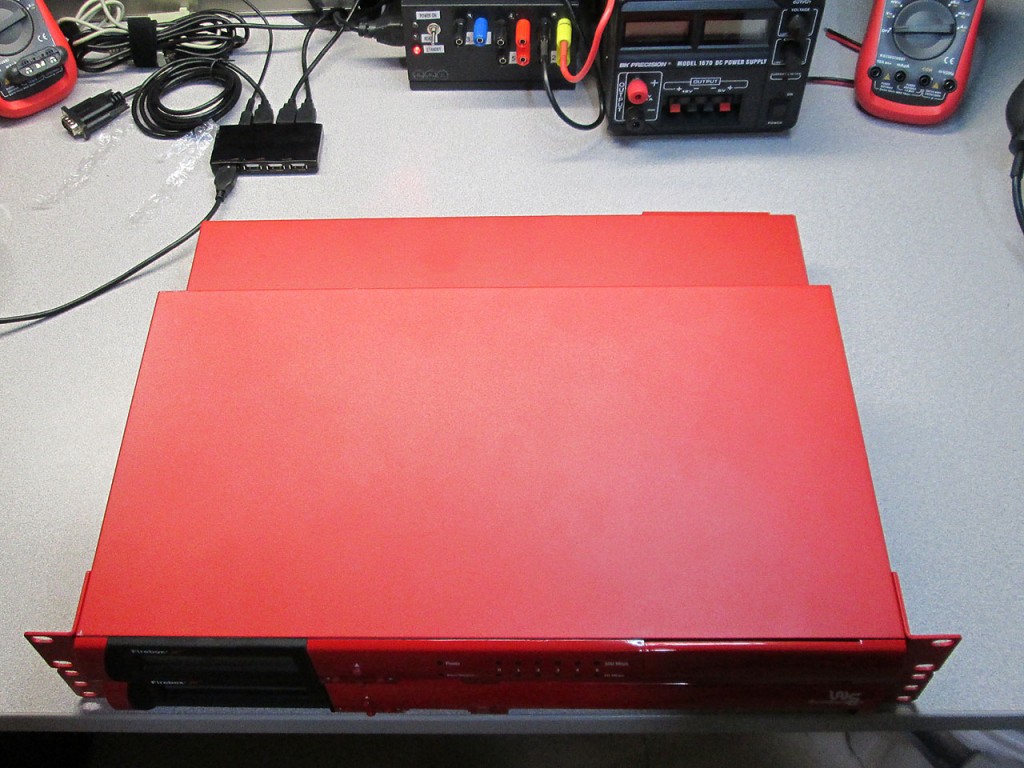 I've started with the mid-level Core x750 as the Guinea pig. A bit of irony with the sticker asking to install Firebox software. It's never gonna happen.