Overview
I've been using pfSense for a few years but almost always on a dedicated PC or a virtual machine. For a while now I've been toying with the idea of getting pfSense running on an actual firewall box. The advantage of running it on an actual firewall is twofold, size and power draw. Plus, it's common hardware, easier to develop.
I picked up this WatchGuard Firebox X500 Core from Kijiji. Price was great and best of all the guy was about 5 minutes away from me.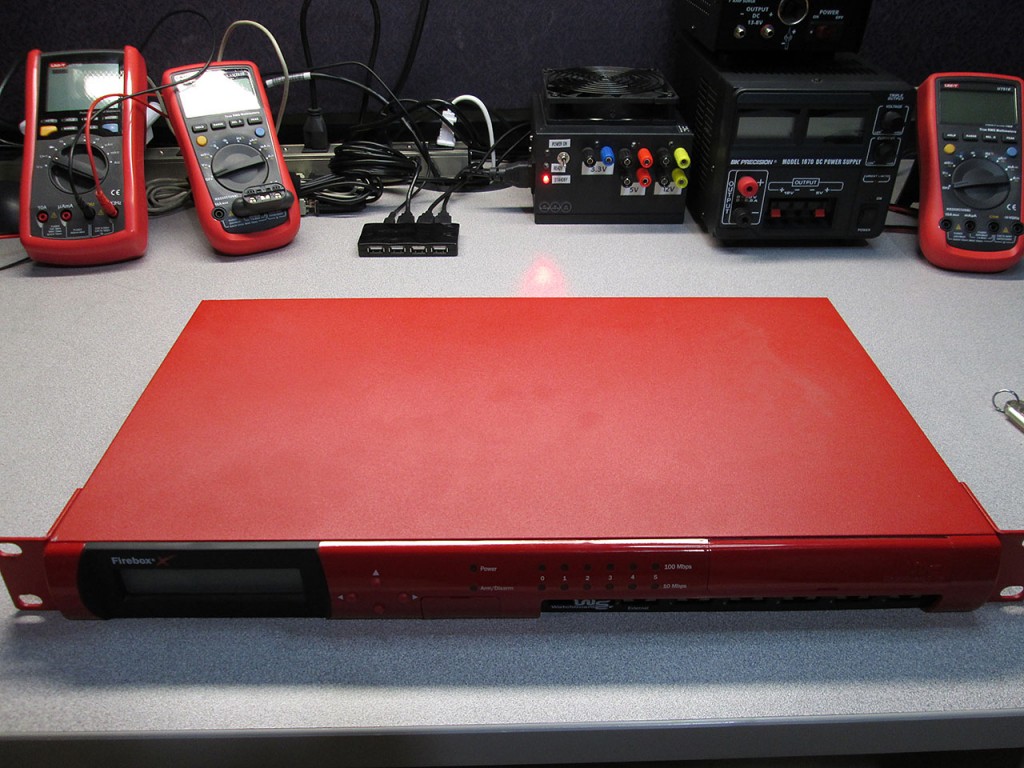 As soon as I got home I wasted no time taking it apart. Removing the final screw behind the Void Warranty sticker was quite satisfying.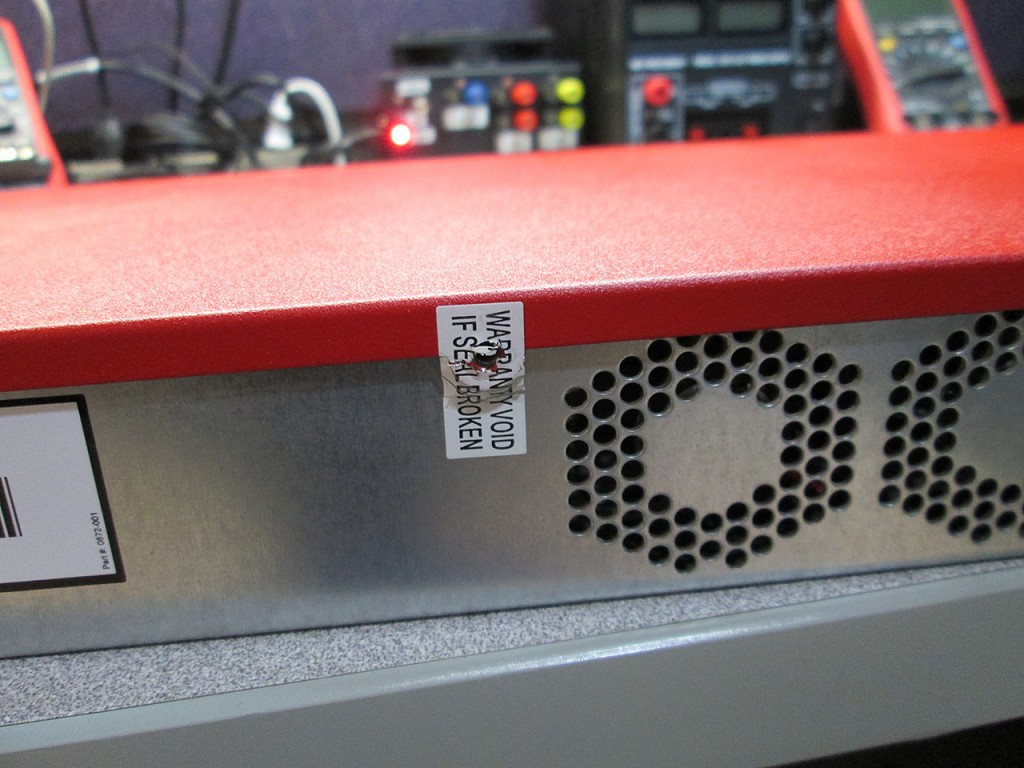 The interior guts of the firewall. Ugh. Disgusting filthy inside, must have been running in some crappy closet.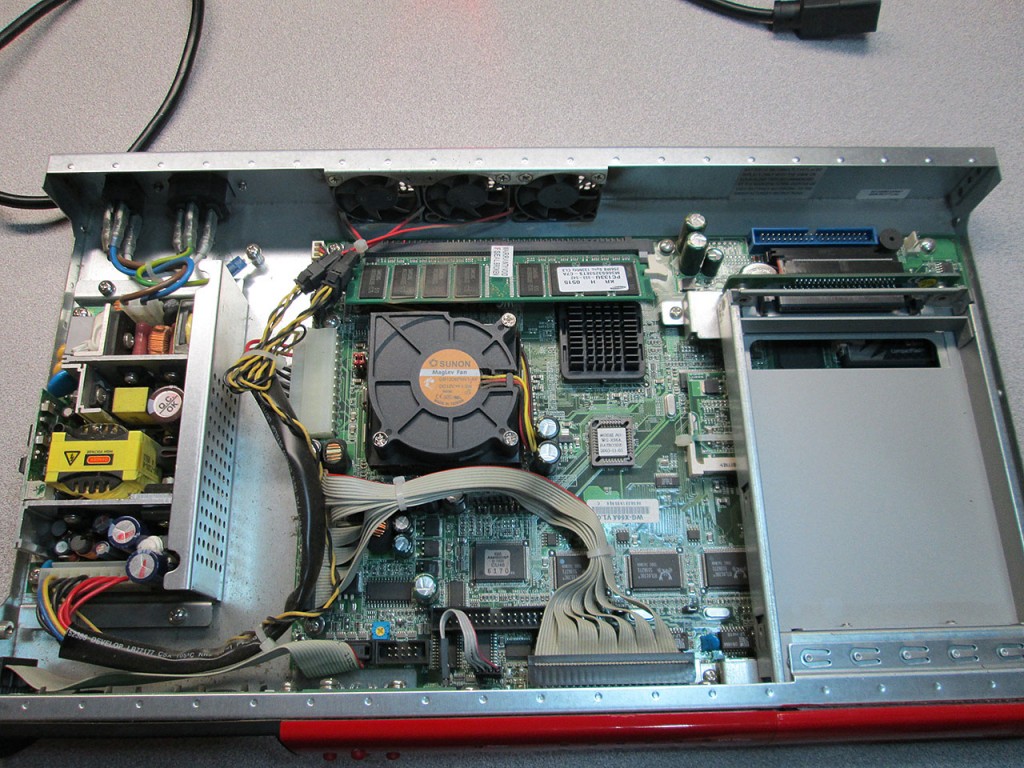 Some good blasts of air and it looks much better. Now to analyze the components. The WatchGuard Firefox is essentially just an x86 PC. The motherboard implements Intel 815 Chipset.
It comes with an Intel Pentium III based Celeron M 310 1.2Ghz as its processor. There's a possibility of upgrading this CPU to a faster processor like the SL8BA,SL8BG Pentium M 1.7Ghz or SL6N5 LV version of Pentium M 1.7Ghz. The firewall comes with 6 10/100Mbit Ethernet Ports. These ports are driven by on-board Realtek chips. Even though one of the ports is designated as WAN, in pfSense any port or combination of ports can be used for WAN functionality.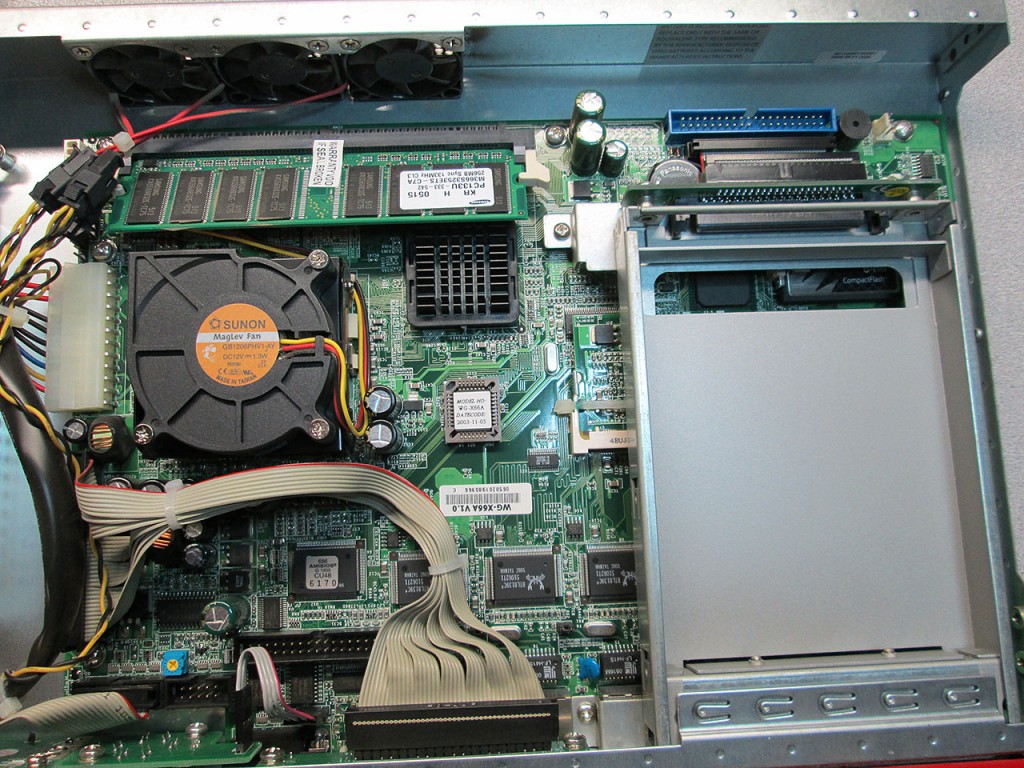 The Firebox also comes with 256MB of PC-133 Non-Ecc Memory. The chipset supports up to 512MB so I asked around and a buddy of mine happened to have a few 512MB sticks.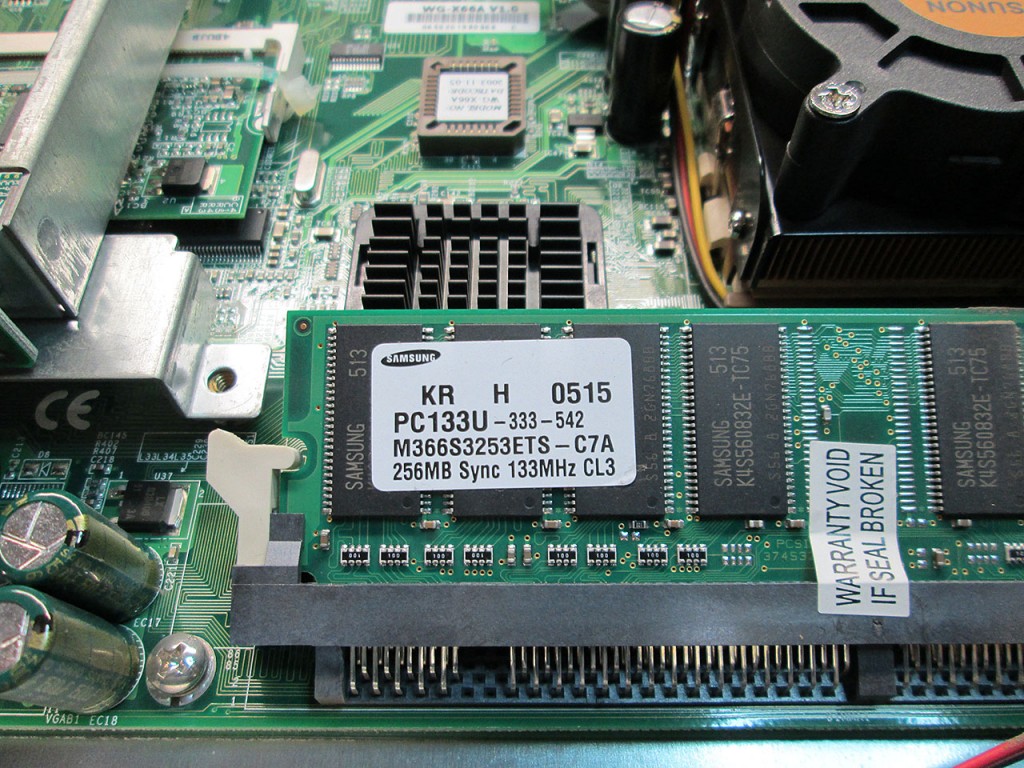 Had to break another seal, another proof of voided warranty.