Install Napp-It
Now to install napp-it. It is a fully automated install but running it takes a while.

wget -O - www.napp-it.org/nappit | perl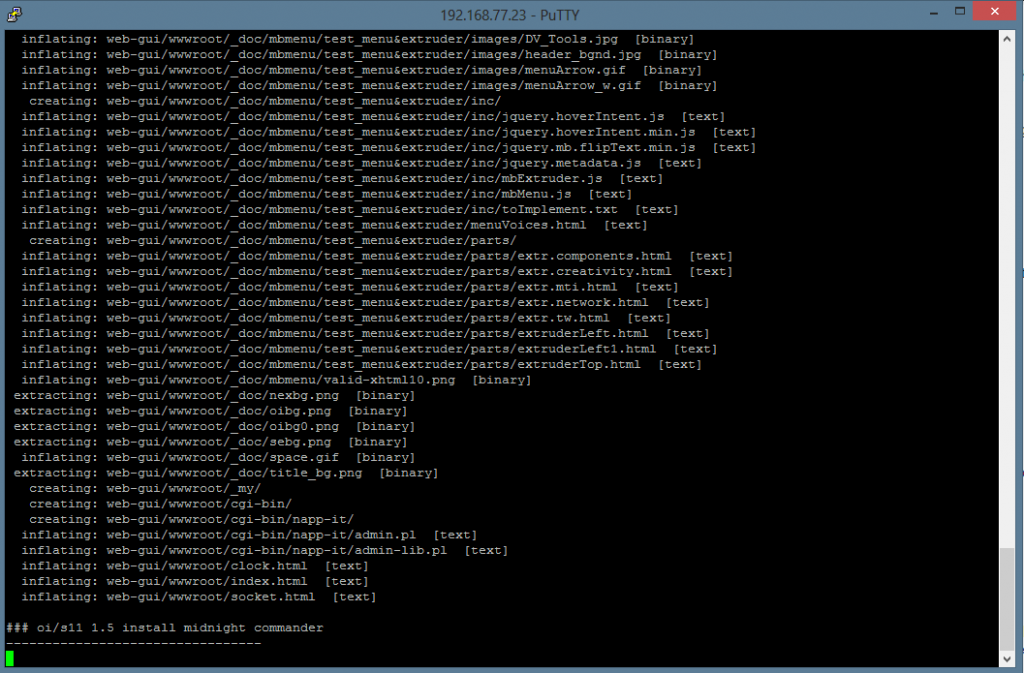 A short while later it's all done.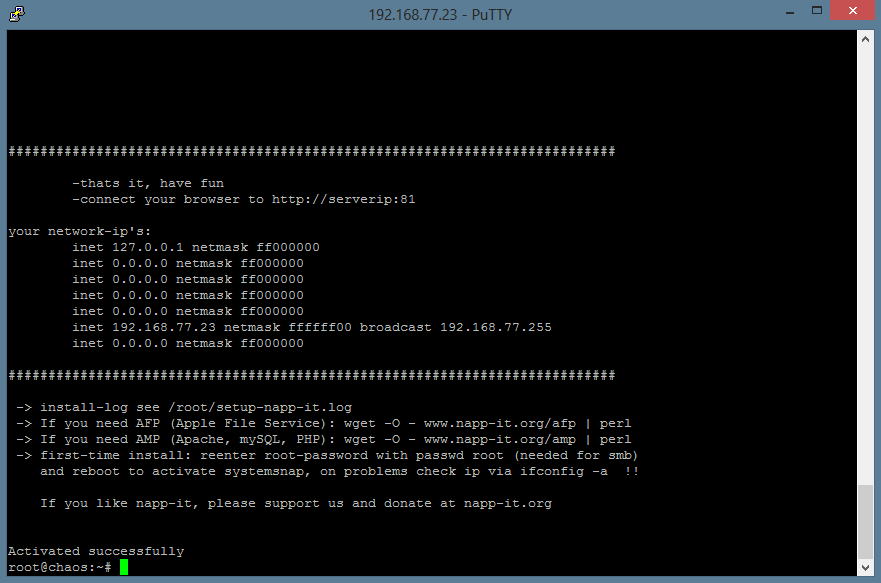 Even though the installer claims it's only listening on the loopback interface launching the browser the typing the remote IP also works.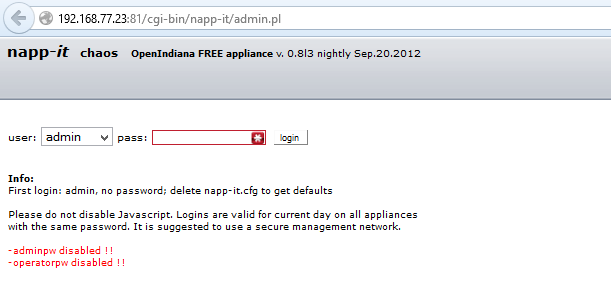 A quick wizard configuration and Napp-it is ready for use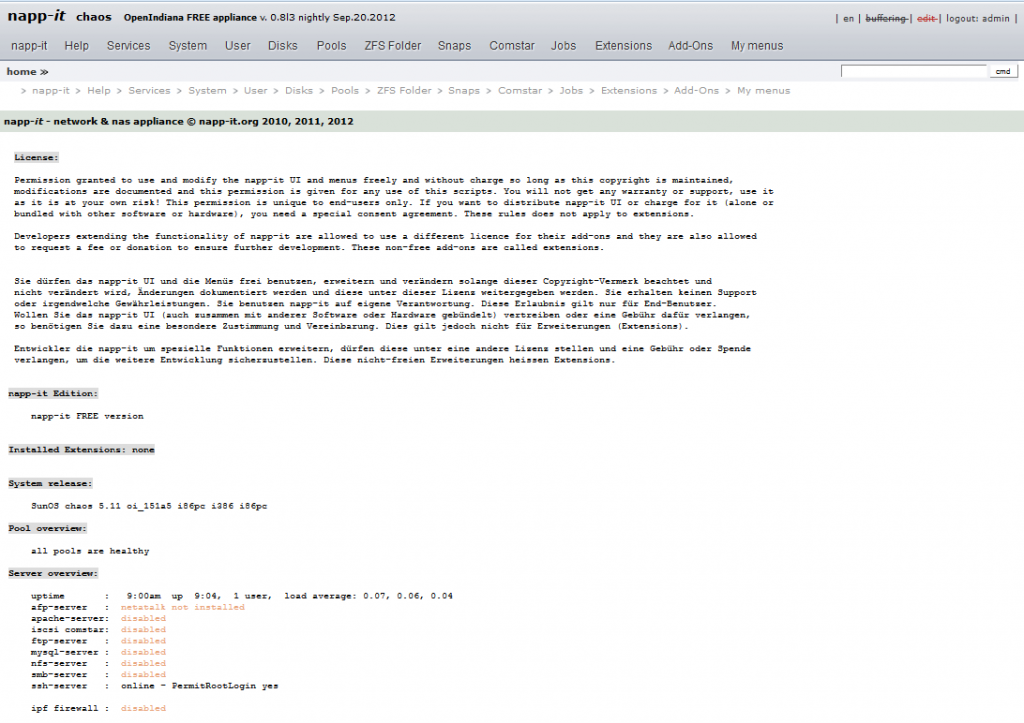 Now the cool thing is that since NexentaStor and OpenIndiana share the same base OS, Napp it can import the volume created by NexentaStor with the data intact.