Over the last couple of days I've followed closely RIM's second preview of the BlackBerry 10 OS and the new Dev Alpha (Beta?) phone. I gotta say I'm really impressed with what I saw. Looks like there's still good chance that RIM will make a great comeback.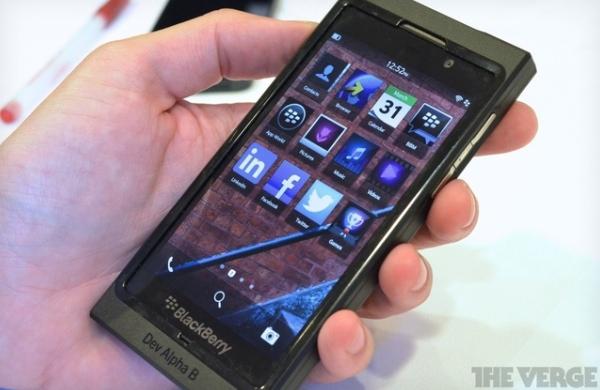 I've been holding on to my BlackBerry Bold 9900 since it came out. While I used iOS and Android I've always came back to my trusty BB to type emails and messages. I don't like carrying two phones around all the time so it looks like BB10 will solve that issue for me. I might even take another look at developing for the BB10 platform. One of my biggest pet-peeves about iOS and Android is the really crappy on-screen keyboards. I've yet to find one that allows me to type fast without making tons of typos. I hate typing on the screen without real tactile feedback.
One of the greatest features of the BlackBerry has been one-handed operation. And based on what I've seen so far, the BB10 platform has been designed around that concept.
I was greatly disappointed when I found that that BB10 was delayed to early 2013, but I'm sure it'll be worth the wait. I'll definitely be buying it.