I've released an update to the multimeter application. Grab the latest version here.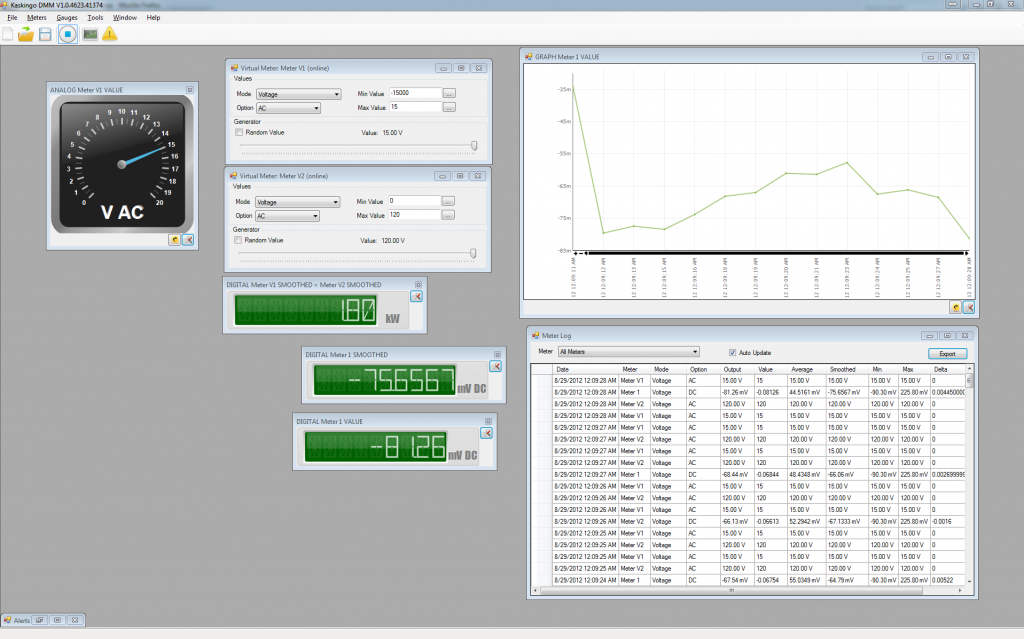 Changes since last release:
– Added Chart Display
– Added Temperature Mode support
– Added AC/DC Display to Voltage/Current Gauges
– Added Hz/Duty % to Frequency Gauges
– Added Export to Excel in Meter Log
– Added Trigger Disable feature
– Performance Improvements
– Several Small Bug Fixes
I also ordered a UT70 Series multimeter to do some testing with. I'll probably contact Uni-Trend at some point to see if they're interested in helping adding support for more multi-meter models.