Success!
After a bit of research, I discovered that the Uni-Trend UT61E uses an all-in-one chip that also handles the serial communication. It's a Cyrustek ES51922 Chip and a bit of googling I found the technical documentation that also describes the serial protocol and data encoding in the serial stream.
Took me a bit of work to get the data to flow from the UT61E and after a fair bit of bit-twidling. I was able to successfully translate the raw data from the multimeter to a useful format.
After I wrote the communication library, I wrote a quick console app to dump the values from the meter.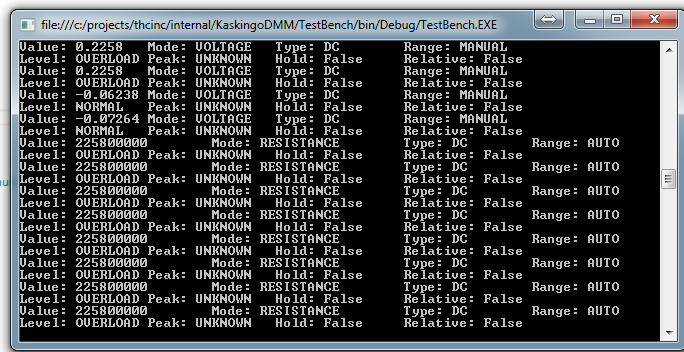 The meter feeds about 2 samples per second (except in Frequency mode where it seems to slow to 1 sample per second). Not the fastest feed but good enough for most application.
Next step is to write the logic engine to deal with all the features I want to implement.