The D-Link DGS-3024 finally bit it.It hasn't occurred to me that there could be a problem, even though my network throughput speeds have absolutely plummeted. I was able to move a file across the network at easy 100MB/s. Last time I copied an iso, it was moving at only 11MB/s. Of course, figures that the switch will go down while I'm doing on-site at a client. Took the whole network down, including the Site-To-Site VPN tunnels between my two DCs. No email, no source control, no nothing.
Oh well, I bought that switch on Kijiji about  3-4 years ago for about $80. Can't complain really. I wonder now if I can get bring it back to life.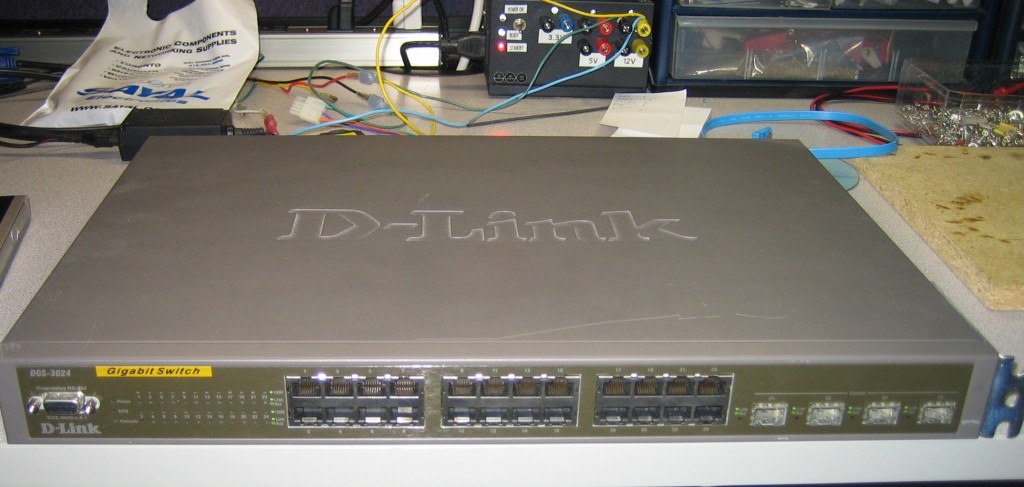 It's a good thing I held on to an extra Dell PowerConnect 5224 I bought on eBay about 8 months ago when I was setting up a new half-rack at one of my DCs.
What a pain the the ass it was to replace it though. With all the patch cables between the two switches and the patch panels, I had to disconnect everything just to pull the dead switch out of the rack. Then of course, I figured if I'm gonna go that far, might as well reorganize the whole network. Pulled everything out, switches, patch cables, unplugged all servers. Took about 4 hours to rewire everything just enough to get me back up and running. This included all the necessary connections and configuring the switches for the VLAN's and Trunking.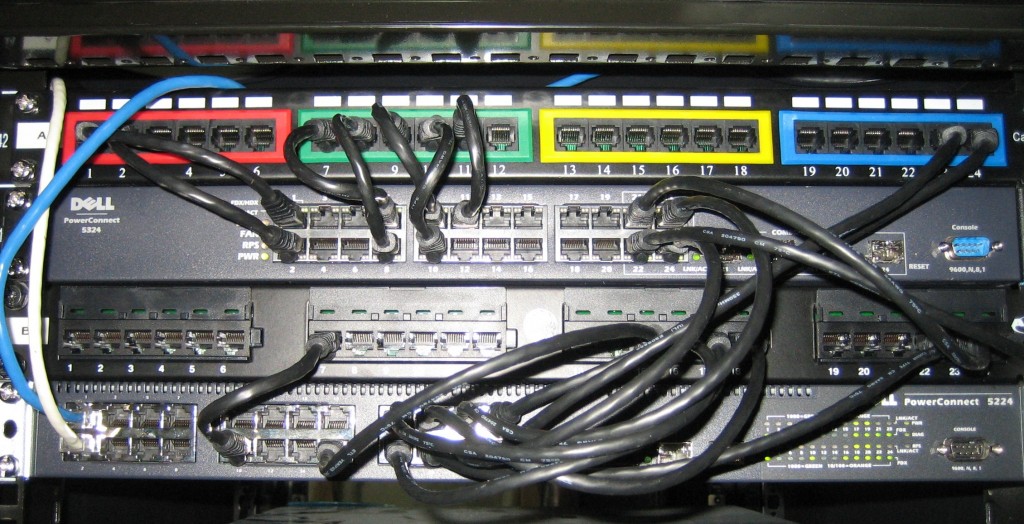 Once I get my new servers racked up I'll wire the rest.
Just noticed how filthy the server case below the switch is. I guess I got some house cleaning todo.